Closed or Expired Job Posting This job posting is closed or has expired and is no longer open for applications.
Upload
Rotana Corporate Office
Abu Dhabi, UAE
Posted 2017/07/23 07:10:10
Ref: JB3701267
Job Description
We are currently seeking for passionate and dynamic professionals who pride themselves on their ability to deliver extraordinary levels of customer service and provide creative solutions to our guests.
As a Coordinator, you are responsible to handle all administrative requirements of the Corporate Office Food & Beverage Department and will include key responsibilities such as:
• Generate and maintain an organised, systematic and updated filing system, in order to ensure easy accessibility to required data
• Ensure all outgoing correspondence is typed, proof read and dispatched to the highest possible standard
• Handle all incoming calls and guests' enquiries in the absence of the Team and maintain a prompt and accurate follow up and trace system for the correspondences
• Maintain a database of contacts, which may be required for the departments
• Organise travel and external business trips on behalf of colleagues in the departments
• Prepare requisitions to ensure adequate items and stationary are available for a smooth operation of the department
• Ensure all the weekly and monthly reports are submitted on time and that all correspondence and contracts are responded to in time
• Prepare required documentation for corporate approval requests and agreements for all concerned, maintain and trace renewals well in advance
• Handle FF&E and pre-opening approval requests, sort, trace and submit for standard approval process
• Operate in a safe and environmentally friendly way to protect guests' and colleagues' health and safety, as well as protect and conserve the environment
• Comply with the company's environmental, health and safety policies and procedures
Skills
Education, Qualifications & Experiences
You should have a degree in a related discipline with preferable experience within the same role. You must be a computer literate, ideally with proficiency in several computerized systems and fluent in English.
Knowledge & Competencies
The ideal candidate will be result oriented, self motivated and with a positive attitude. You have the ability to think laterally and have strong social skills and a presence, enabling you to interact and deal with colleagues effectively, while possessing following additional competencies:
Understanding Hotel Operations
Effective Communication
Planning for Business
Supervising People
Understanding Differences
Supervising Operations
Teamwork
Adaptability
Customer Focus
Drive for Results
Job Details
Job Location
Abu Dhabi, UAE
Requirements
Employer (Private Sector)
Department
Food & Beverage
Employment Status
Full time
Employment Type
Mid-Career
About This Company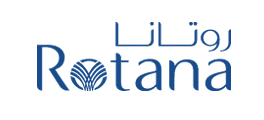 Rotana Corporate Office
Other
Similar Jobs