Closed or Expired Job Posting This job posting is closed or has expired and is no longer open for applications.
Upload
Al Bandar Rotana
Dubai, UAE
Posted 2017/08/01 05:29:50
Ref: JB3703816
Job Description
We are currently seeking for passionate and dynamic guest focused Front Office professionals who pride themselves on their ability to deliver extraordinary levels of customer service and provide creative solutions to our guests.
As an Assistant Manager of Club Rotana you are responsible to ensure and maintain the entire range of services offered for the Club Rotana Floors and the Club Lounge with an aim to maximum guest satisfaction, ensuring their stay will become a memorable experience whereby your role will include key responsibilities such as:
•Have a good knowledge of all systems and procedures applicable on the Club Rotana Floor in order to provide a decisive supervision of the employees
•Responsible for all activities pertaining to the Executive Floor including the rooms and lounge
•Provide high level of customer service and maintain a high profile in the day to day running of the Club Rotana, ensuring that personalized service is offered to each and every guest
•Maintain an up to date knowledge of hotel information and local services, including operating hours, promotions, events, attractions and any allied information
•Monitor all executive floor personnel to ensure maximum guest satisfaction through personal recognition and prompt cordial attention from arrival through departure
•Review arrival list for all arrivals and VIPs to check room allocations, amenities and special requests.
Skills
Education, Qualifications & Experiences
You should ideally have a degree in the hospitality field with previous experiences in the Front Office Department within a hotel. You must also have fluency in both written and spoken English and an immaculate personal presentation along with the ability to solve problems effectively. Computer literacy and knowledge of Opera will be highly regarded.
Knowledge & Competencies
The ideal candidate will be well versed in Guest Relations and Executive Club operations with excellent presentation and communication skills as well as with a high aptitude for customer care. You are an extremely proactive and 'switched on' person with an outgoing, charismatic and approachable character. You will work well under pressure in a fast paced environment and be a great team leader, who thrives in working with a multi-cultural team and guests alike, while possessing following additional competencies:
Understanding Hotel Operations
Effective Communication
Planning for Business
Supervising People
Understanding Differences
Supervising Operations
Teamwork
Adaptability
Customer Focus
Drive for Results
Job Details
Requirements
Employer (Private Sector)
Employment Status
Full time
Employment Type
Mid-Career
Preferred Candidate
Years of Experience
Min: 1 Max: 2
Residence Location
Dubai, United Arab Emirates
About This Company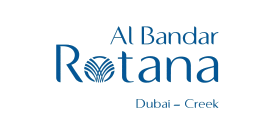 Similar Jobs